The Holidays Are Coming…But So Is the Weather!
Start Preparing Your Home for Winter with These Easy Steps!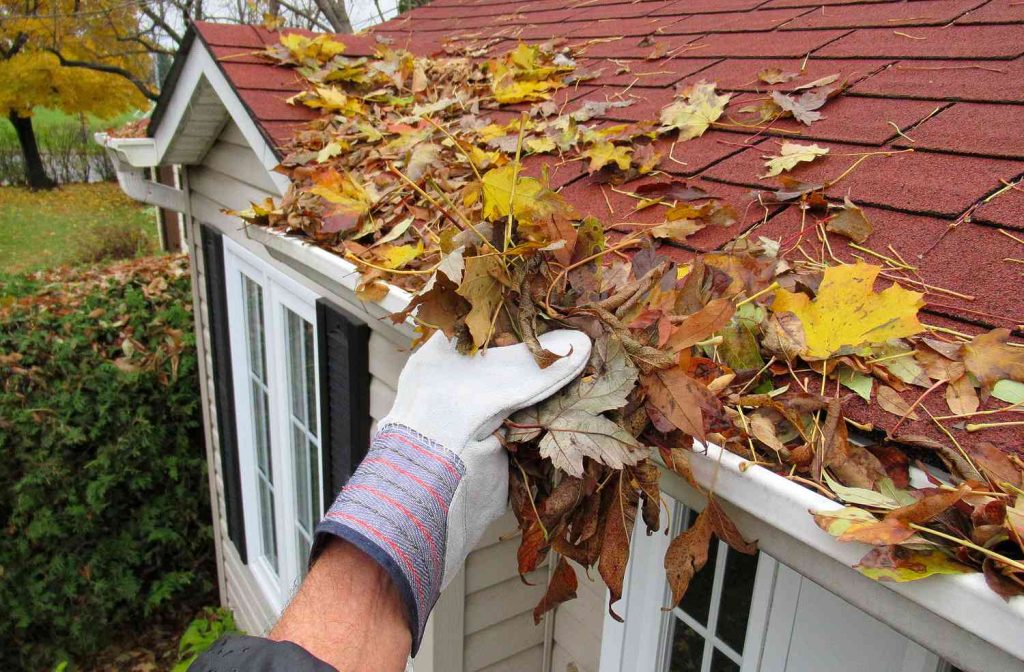 Because no one wants a huge maintenance bill for Christmas!
 What to Avoid
While it can be tempting to put off those fall/winterizing chores, do so at your own risk! This part of the season is a crucial time for homeowners to protect their home and minimize any damage that result from Inland Northwest winters. For example:
Leaky roof
Tree damage
Broken or destroyed gutter systems
Mold
Flooding
With some very basic preventive actions and maintenance, we can drastically reduce the chances of these disasters happening to us!
The Roof
It's very common for snow to accumulate on our roofs and then stay there far longer than desired. This means our roof's condition becomes extremely important to shelter us from the weather. Experts suggest getting on your roof to inspect for any damage, clean off any debris or moss and clear any overhanging tree branches. These defects could play a major role in if our home stays dry over the winter months! If you're not excited about getting on your roof or don't know what to look for, Rick Flann with Roof Maxx, is here to help! You can also add heating elements and snow guards to improve the snow melt.
Gutters
Your gutters play a vital role in keeping water away from the foundation and entryways. Be sure to clean and inspect your gutters while keeping up with the falling leaves to keep this important system running smoothly! Also make sure to walk your gutter system and confirm all brackets are tight and doing their jobs. Do you have questions about your gutters and might need to update yours before the winter season? We highly recommended Andrew Rolin with The Brothers That Just Do Gutters!
General Exterior Tips:
Winterize exterior faucets – put away the garden hose, blow out any sprinkler system and install a faucet cap.
Trim or remove any trees that could fall and damage your home or property.
Remove as many leaves and other lawn debris as possible before the snow arrives.
Move outdoor equipment inside – protect your patio furniture, grills and other decor from exposure to the colder weather.
Home Interior
The key with the inside of your home is to nurture your plumbing and inspect any points where water or cold air can get in!
Inspect your attic – check for any excessive moisture, mold or water stains.
Locate your shut-off valves, in the event of a water emergency, is a life saver!
Insulate your exposed pipes with foam sleeves – these pipes have the largest chance to freeze and possibly burst.
Caulk around your windows.
Confirm your attic space is insulated.
Add weatherstripping to door and windows to help block the cold.
Keep your heat on – keeping your home temp set at 55 degrees will help avoid frozen pipes in severe conditions.
Conclusion:
While we're not crossing our fingers for a cold and intense winter season, you just never can tell in the Inland Northwest! We encourage you to take some time during the week and weekend to use these tips and help ready for your home for whatever mother nature throw at you! As Benjamin Franklin would say, "an ounce of prevention is worth a pound of cure." Our NTI family wishes you and yours a wonderful holiday season and for safe and meaningful connections!
It's important to have an insurance advocate be able to answer these types of questions. If you're looking for a fresh and engaging insurance experience, visit the group at Northtown Insurance for all your insurance questions and needs!

Fine Print: This is a general overview with the intention of bringing awareness to coverage options and general industry standards. Coverage varies between carriers and states. Check your policy for specifics.