NTI Rewards – Referral Program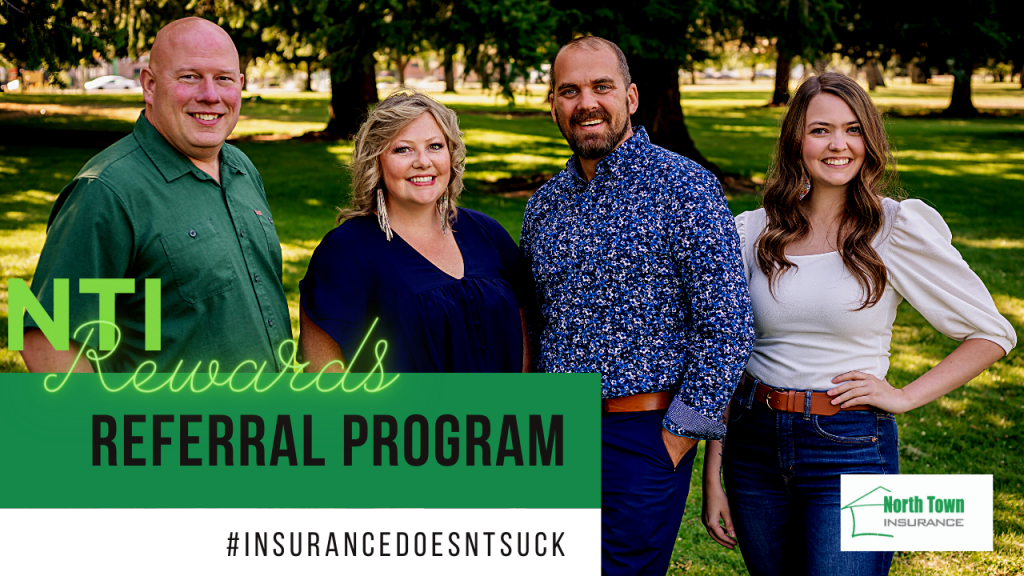 Did you enjoy a fresh, engaged and pleasant insurance experience with our team?  If so, we ask that you invite someone you know to also have a positive insurance experience.
We exist off of referrals!  These referrals are the reason we are in business and how we are able to bring value, and give back to our community!
Whether we are a good fit for your referral, or not, we want to THANK YOU for supporting us by:
For EVERY Referral: You will get a personalized thank you card and a gift voucher to a local eatery!
For Every THIRD Referral:  As a "NTI Client Super Supporter", by sending THREE referrals, you will get a fun gift box to enjoy. AND $100 donation will be sent, on your behalf, to a local nonprofit close to your heart.   *We partner with several nonprofits if you would like some ideas!
*A referral is anyone getting a quote that tells us they were referred by you! Simply have them give us a call or fill out our request a quote form!
When you refer folks to us, it's truly a win-win-win. You look like a hero, your friend or family member gets taken care of, and we're able to grow our local business.