Hard Auto Insurance Market – Why Are Rates Going Up?
Auto Insurance Experience's Hard Market Cycle – What to Expect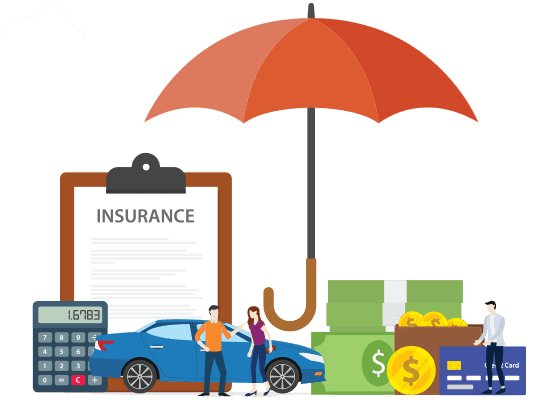 As the insurance industry recovers from year over year losses, customers are starting to experience a harder insurance market. 
Hard Insurance Market Vs. Soft Insurance Market
Soft auto insurance market is a market where there is greater competition among auto insurance providers. Also, there's a higher availability of insurance products. This results in lower insurance rates and more favorable terms for customers. In a soft market, insurers may be more willing to take on riskier clients and offer more discounts and promotions to attract new customers. Overall, a soft auto insurance market benefits the consumer by providing more options and lower prices.
Hard auto insurance market is a situation where there is a significant increase in the demand for auto insurance, while the supply of coverage decreases. This leads to higher premiums, stricter underwriting practices, and limited coverage options for drivers. In a hard market, insurance companies may also reduce their exposure to high-risk drivers, which can make it difficult for certain individuals to obtain coverage at all. Hard markets can be caused by a variety of factors, including natural disasters, increasing claims costs, and changes in regulations or market conditions.
How Did We Get in Hard Insurance Market?
One primary reason for the hard auto insurance market is the rise in accidents and claims. According to the National Highway Traffic Safety Administration, deaths caused by motor vehicle accidents increased by 7.2% in 2020. That is the largest percentage increase in over a decade. Also, the cost of vehicle repairs has also increased and leads to higher claim costs.
Another factor is the changing regulatory environment. State insurance departments are increasing their oversight of insurance companies, which may result in stricter compliance requirements and higher costs for insurers. Some states have passed new laws that mandate increased coverage levels. Other laws limit certain policy exclusions that insurers have relied on in the past.
Ultimately, these factors lead to an increase in premiums, making it more challenging for consumers to find affordable auto insurance options. For some drivers, this means they are forced to reduce their coverage or go without insurance altogether. Others may look for insurance alternatives such as car sharing or transportation services like Uber and Lyft.
What Can We Do in a Hard Insurance Market?
While the hard market has made it tough for some drivers, there are still ways to find affordable coverage. By shopping around and comparing rates, drivers may be able to find insurance options that fit their budget. Taking steps to reduce your risk is going to be your best action. Steps like maintaining a clean driving record and driving a safe car, may help lower your premiums. Speaking with an insurance partner to connect with you and help get you the best outcome in this "interesting" insurance market, is going to be vital!
Summary: We'll Get Through This Together!

The hard auto insurance market makes it challenging for drivers to find affordable coverage due to rising accident rates, increased claim costs, and changing regulations. However, by being proactive and working with your agent, drivers can still find coverage that meets their needs and budget.
Here's a Few Tips from Aaron Leblanc!
It's important to have an insurance advocate be able to answer these types of questions. If you're looking for a fresh and engaging insurance experience, visit the group at Northtown Insurance for all your insurance questions and needs!

Fine Print: This is a general overview with the intention of bringing awareness to coverage options and general industry standards. Coverage varies between carriers and states. Check your policy for specifics.