Auto Insurance Rates – What to Expect in 2023
Auto Insurance Rates – What to Expect in 2023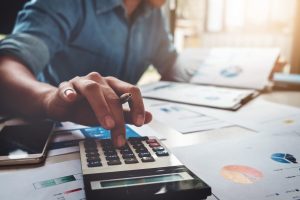 Most Customers are seeing larger insurance bills this year, but there is hope!
Auto Insurance Rates
After record breaking losses since the pandemic, insurance companies are starting to share more of that pain with customers. According to research from Value Penguin, Americans can expect at least an 8.4% larger bill in 2023. While there are many reasons for the price hikes, no one wants to spend more money on their insurance!
Perspective:  In 2022, the national average price of auto insurance climbed by only 1.3% vs. the 8.4% this year. In Washington state, the average price of auto insurance is $1,536.
Why Is My Insurance Going Up?!
If you got your insurance renewal and were shocked by the price, you aren't alone! While there's a few tips and tricks to pay less, here's what has led to more expensive insurance:
Poor Economic Conditions & Inflation
Traffic Violations, DUI's and Recent Car Accidents on Your Record
More Drivers Are Returning to Work and The Roads
Higher Medical and Care Costs for People Injured in Accidents
Much Higher Cost to Repair and Replace Vehicles
Higher Rates of Car Theft and Vandalism
Increased Cases of Insurance Fraud
What to Do After Receiving a Large Insurance Increase
After the shock and deep breathes have passed, the next best thing is to contact your insurance agent. Your Agent's job is to be there to help and give you insight into what can be done to reduce your bill. This doesn't mean your agent can waive a wand and magically change the bill, but they can try! Here's a few things to review with your agent:
Was There a Specific Reason Why My Rate May Have Gone Up?
Review All Possible discounts – Low Milage, Bundle Packages, Membership Programs
Consider Telematics – Insurance Companies Are Offering Discounts If Customers Allow Temporary Vehicle Tracking to Judge Risk
Improve Credit Score
Review Current Coverage
Ask If It Makes Sense to Shop a Different Insurance Company
Consider Different Payment Methods or Schedules
Pro Tip: Independent Agents are often the best way to secure the best deal on your auto insurance. They have the advantage to be able to shop your insurance through many different insurance companies at once!
Summary:
Auto insurance prices are expected to increase significantly through 2023. While the economy plays a large role, good driving habits and safety are still important. After receiving a larger bill, contact your insurance agent and work together to find the best solution!
It's important to have an insurance advocate be able to answer these types of questions. If you're looking for a fresh and engaging insurance experience, visit the group at Northtown Insurance for all your insurance questions and needs!

Fine Print: This is a general overview with the intention of bringing awareness to coverage options and general industry standards. Coverage varies between carriers and states. Check your policy for specifics.